Affiliate Disclosure: Some of the links in this post may be affiliate links. As an Amazon Associate, we earn from qualifying purchases. Learn more here.
---
After years and years of scouring the 7 Gates of Cooler Hell and testing out everything from ridiculously expensive YETIs (like this one) to ridiculously cheap insulated lunch bags, we figured we'd seen just about everything the cooler industry had to offer.
Well, thanks to Cordova Coolers, we were wrong. And, in this very own Cordova Coolers review, we're going to tell you why.
As of early 2017, Cordova is one of the newer entries into the premium rotomolded cooler market – and mercy me do they know how to make an entrance.
They're currently marketing their 100% USA made coolers as having the best ice retention in the world, and we've got to say the things have got some pretty snazzy lines and legit-looking features that just might have some of the big time names shaking in their boots by now.
However, to our recollection Cordova has been the only 'YETI-style' brand to have come out with a cooler that's more expensive than YETI themselves – yes that's right, more expensive [2018 UPDATE: Cordova recently announced new pricing for their coolers and guess what? They're now noticeably less expensive while still being 100% manufactured in the US. We checked the Cordova's new pricing and they're now about 30% cheaper than their YETI counterparts]
The way we figure, they're either stark-raving mad or they're really, really confident they've got one hell of a product on their hands.
---
Cordova Ice Chests Lineup
item-title
Cordova 35 Small
Cordova 50 Medium
Cordova 100 Large
Cordova 125 Extra Large
to-center
to-center
Capacity
28 cans
20 lbs. of ice
7 gallons
Capacity
42 cans
40 lbs. of ice
12 gallons
Capacity
85 cans
70 lbs. of ice
22 gallons
Capacity
120 cans
120 lbs. of ice
32 gallons
to-center
Interior (LxWxH)
18.00" x 8.75" x 10.00"
Interior (LxWxH)
20.00" x 12.00" x 11.25"
Interior (LxWxH)
30.50" x 12.00" x 13.50"
Interior (LxWxH)
37-7/8" x 14" x 14-3/4"
to-center
Exterior (LxWxH)
26.25" x 14.25" x 16.00"
Exterior (WxDxH)
28.25" x 18.00" x 16.75"
Exterior (WxDxH)
38.00" x 17.75" x 18.75"
Exterior (WxDxH)
46" x 19-5/8" x 19-3/4"
to-center
Weight
19.50 Pounds
Weight
26.00 Pounds
Weight
34.50 Pounds
Weight
45 Pounds
td-btn-amz
Check Price
at Cordova
Check Price
at Cordova
Check Price
at Cordova
Check Price
at Cordova
---
Cordova Coolers Review: The Ultimate Guide
Unlike other newcomers to the market, Cordova Coolers hasn't done any hiding behind gimmicky press releases or shady marketing ploys – the men behind the product are thoroughbred adventurers whose reputations speak for themselves:
Scott Campbell Jr. is an ex-Deadliest Catch fishing captain, Mike West is a former Baja 500 champion, and Steve West is one of the Great Plains' most revered figures in big game hunting, as well as current host of the Outdoor Channel's Adventure TV Series.
If these guys are willing to put their reputations on the line to back a product, you can be pretty sure it'll be worth its weight in gold. Not to mention, they know better than anyone what a cooler needs in order to survive and perform in the most brutal of conditions.

The brand itself was spawned in the wet, cold, wild conditions of the Pacific Northwest, and is currently headquartered in Nampa, Idaho. Like we mentioned earlier, every Cordova cooler is manufactured 100% in the USA, which is something that fewer and fewer companies can claim these days.
(Not to mention they've got a Full Lifetime Warranty on all their products – something that virtually no other high-end manufacturer can claim).
But what really makes these things so special? And most importantly, are they worthy of a heftier price tag than YETI Coolers?
---
Cordova Coolers: Construction and Design
The very first thing we noticed when checking out our first Cordova Cooler (this one, to be precise) was that these people spared no expense whatsoever in construction.
With most brands, you can just about always find some little detail where the company's cut a corner or two to save on costs, whether it's in the form of cheap zinc hardware or weak polyethylene skin layers.
Not the case with this brand. Everything from the die-cut aluminum handles to the anodized drain plug (they've later changed it to more standard one) speaks volumes about what the company is setting out to accomplish – to manufacture the finest, most durable rotomold performance cooler on the market. (Costs be damned, apparently).
One thing that you'll notice straight away is the rigidity and stiffness of the sidewalls. We're no experts on polyurethane materials, but whatever Cordova is doing or using in the molds is some of the best stuff we've ever seen.
Up until this point Orion Coolers had probably the best-quality walls we'd seen on a rotomold, but it seems Cordova will be giving them a good run for their money, for sure.
---
Cordova Ice Chest Features: American Ingenuity at Its Finest
Call it bold American ingenuity or whatever you may, but the folks at Cordova market their coolers as being 'unlike all rotationally molded coolers on the market today'.
That might be a bit of a stretch, but they've definitely got some brand new, super high-quality integrated features going on that we've yet to see before in a rotomolded cooler.
---
Anodized aluminum handles w/ built in bottle opener
This is probably their biggest/best design innovation, and is something we've never seen before.
Cordova could've gone with the standard rope or even polyethylene handles, but like we said, they spared no expense in construction. The handle assembly is built into the one-piece cooler body, and the whole assembly just screams quality and durability.
Oh and not to mention – they've managed to machine integrated bottle openers into the handles themselves. Pretty neat stuff.
---
Gorilla Grip ™ Anti-Skid rubber feet
Again, quality, quality, quality. Even on other high-end coolers, the non-skid feet tend to stick out quite a bit from the cooler bottom, subjecting them to greater loads and leaving them prone to breaking off.
The Gorilla Grip ™ feet on these Cordova's are recessed far into the cooler body, giving them a nice low profile and some of the best non-skid traction we've seen yet.
---
Quad-locking air tight gasket
From what we've seen so far, the seal on these Cordova's is superior to YETI. It's got four grooves molded into the recessed, one-piece rubber gasket that fit right down into corresponding grooves on the cooler body, creating a bombproof negative pressure seal.

---
Sizes
Cordova has kept things super simple with their sizing – they currently have four different models: small, medium, large, and x-large.
---
Cordova 35 Small Cooler
The Cordova Small weighs 19.5 lbs, measures about 26.25" long x 14.25" wide x 16" high (external dimensions), and is most comparable volume-wise to the YETI 45.
The Gorilla Grip ™ feet on these Cordova's are recessed far into the cooler body, giving them a nice low profile and some of the best non-skid traction we've seen yet.
---
Cordova 50 Medium Cooler
The Cordova Medium is comparable to the YETI 65, weighs 26 lbs, and has dimensions of 28.25" x 18" x 16.75".

---
Cordova 100 Large Cooler
The Cordova Large is kind of intermediate in size between the YETI 110 and YETI 125, and weighs about 34.5 lbs. Its outside dimensions are 38" x 17.75" x 18.75".

---
Cordova 125 Extra Large Cooler
Lastly, the monstrous Cordova XL is a little smaller than the YETI 210, but would surely still be able to handle whatever offshore fishing trip or multi-week rafting expedition you could throw at it. It weighs 65 lbs and measures about 46" x 20" x 20".

---
Colors and Warranty
As far as colors, Cordova ice chests are available in one of four colors: white, sand, aqua and super sexy looking battleship grey (aqua and grey comes with a white lid).
And lastly, as we mentioned earlier, Cordova offers a seriously astounding Full Lifetime Warranty on all their coolers. Far superior to the 2 or 5-year warranties offered by most other brands.
---
---
Cordova vs. YETI
So how do these new guys stand up head-to-head with the almighty YETI giants?
We'll take a look at a few critical elements, and give our opinion on which brand we think is superior.
Construction / build quality
Like we talked about in the review, these Cordova's are built like tanks, and quality-wise are some of the finest coolers we've ever seen. Winner: Cordova
Insulation / Ice retention
We've yet to do (or see) any sort of head-to-head ice test challenge between these two brands, but Cordova uses an eco-friendly foam that has one of the highest insulation ratings – should have no problem at all keeping ice for over a week. Winner: Cordova
Integrated features
In addition to the standard stuff like tie-down points and bear-proofness (and aside from the machined handles and Gorilla Grip ™ feet we talked about), Cordova coolers have anodized drain plugs, a trademarked TrueBlue temp-sensor that tells you when the inside of the cooler is at optimal temperature, and a patented lid-lock system that keeps the lid from falling down and crushing your fingers when you have it fully open. Winner: Cordova
Sizes
The only thing we can see that YETI has over Cordova is the fact they offer more size options. Whereas Cordova only has its four models, YETI has more than twice in their Tundra series alone. Winner: YETI
The bottom line? With Cordova vs. YETI, you're looking at a relatively brand new start up brand compared to the well-established, proven, the top name in the industry.
Preliminary reviews and performance breakdowns have the Cordova's looking very, very impressive and superior to the YETI in many regards but don't forget the fact that they are more expensive (UPDATE: they're now less expensive than Yeti, since the beginning of 2018], and some people will probably be a little hesitant to drop more money on a new brand than they would for a proven name like YETI.
However, based on their quality and with the big-time names they've got backing them, we don't imagine it'll be long at all before Cordova gets super popular among the outdoor crowd.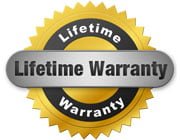 Lastly, Cordova ice chests are far from YETI copycats – if you're a maverick, bushwhacking type who likes to try out new things, by all means, try out a Cordova – we can't imagine they'll disappoint. And even if they do, they've got that lifetime warranty to back you up.
If you prefer going with the proven, safer, tried-and-true options, however, then, by all means, stick with the well-established names like YETI, Engel, and Pelican Coolers.
---
Cordova Coolers For Sale: Prices and Where to Buy Online
Amazon currently seems to have a pretty good stock of Cordova coolers for sale, and, at the time of writing this post, are offering free shipping on every model. Here's the link to Cordova listings at Amazon.
If they do happen to get sold out at Amazon or they don't have the model you're looking for, check out the Cordova website direct, as they too offer free shipping on all orders over $35
---
Cordova Coolers Review – Bottom Line
The bottom line of this Cordova Coolers review? Well, even though Cordova Coolers is a brand new name, they've got some pretty badass products with insane construction quality, they're offering a lifetime warranty, and unlike other top brands, you're supporting American jobs when you buy them.
NOTE: This post has been updated to reflect Cordava's new pricing and feature changes.
Disclaimers
All product names, logos, and brands are property of their respective owners. All company, product and service names used in this website are for identification purposes only. Use of these names, logos, and brands does not imply endorsement.
It is our policy to make every effort to respect the copyrights of outside parties. If you believe that your copyright has been misused, please provide us with a message stating your position and we will endeavor to correct any misuse immediately.
Some of the links in this post are affiliate links. As an Amazon Associate, we earn from qualifying purchases. This means if you click on the link and purchase the item, we may receive an affiliate commission, at no extra cost to you. This helps us keep this website alive. Learn more here.