Affiliate Disclosure: Some of the links in this post may be affiliate links. As an Amazon Associate, we earn from qualifying purchases. Learn more here.
---
Let's discuss American made coolers this time. A lot of the time when we're reviewing coolers we tackle the question of whether they are coolers made in the US or overseas. Perhaps you wonder why this is so.
Well, if you're generally not concerned with where a cooler is made for patriotic and other reasons, then it might seem pointless to mull over the origins of a cooler, so long as it performs well, looks good, and is easy to use.
On the other hand, if you are a fierce patriot, it will be important for you to know where the cooler you enjoy came from.
You will want to support the local economy and so you will be partial to locally made coolers.
We decided to dedicate an article to the discussion of coolers made in the US, what all the hype is about them, and which brands are primarily American made.
If this kind of thing is important to you, then read on.
---
USA made Cooler: Yes or No?
Yes
Who would you want to buy a cooler made in the USA? What is the justification for wanting to buy products that are made within our borders?
Well, here are a few reasons we hope might leave you convinced:
The Patriotic Aspect

The first and probably most important reason is patriotism. For some people, it just feels good to buy something that was made by a fellow countryman.

It shows you love your country in a real and tangible way, namely the purchase of a product made by your fellow citizen.

It's a very sentimental reason to buy things, and may not have any economic or rational bearing if you think about it, but it is a good enough reason for many.

It's a good enough reason for quite a few of us here too.

---

Creating Jobs

This is a legitimate economic reason to buy local products.

If you think on a grander scale, buying something made locally means you provide the money with which the workers behind the making of that product will be paid.

They will be able to then spend that money on other products and stimulate the economy, keeping the value chain flowing smoothly.

The local economy will grow and it will all come back to you eventually in the form of a better lifestyle, better public resources and benefits, and the overall satisfaction of living in an economically progressive country.

You need to have a broad mind and an ability to see the bigger picture to appreciate this, but it is a legitimate reason.

---

Support for Veterans and the Local Community

A lot of locally made coolers come from brands that have some kind of commitment to either hiring veterans or helping them out in some way.

There are also brands like Taiga Coolers, which have actually been founded by veterans. Since this is a normally overlooked section of the community, buying their products means you are helping them in a real way.

You also help the local community by supporting the companies that help build them with some of their sales proceeds.

---

You're probably getting better Quality

To be entirely fair, this is a bit of a contentious issue, since most overseas manufacturers can now match US quality for a lower price.

However, for the most part, you will be getting pretty good quality if you buy locally.

---
No
While there are plenty of reasons why buying locally is a good idea, there are also plenty of reasons why it is not a good idea:
You're paying a higher Price

Let's face it: local products are generally more expensive. Stuff manufactured overseas incurs a lower labor cost for the manufacturing company and so costs less for the end buyer.

---

Probably worse Quality

We're flipping the coin on the claim made on the 'Yes' side of things. Some locally made coolers are actually pretty bad quality when compared to some of the stuff made overseas.

---
Is Yeti made in the USA? Where are Yeti Coolers made?
The answer is that Yeti coolers are made in the USA, but they're also made in other places, namely the Philippines and China.
The Yeti FAQ page says that their Tundra line of hard coolers is manufactured in the USA, in Iowa and Wisconsin. However, they are also made in the Philippines.
The Hopper line is manufactured in China. You do, however, have the option to get a Yeti that is manufactured in the USA if you call the number (512)394-9384 once you've made a purchase.
The truth is that Yeti didn't start out making their coolers in the USA. They actually manufactured them in Thailand at first, and it was basically the Icey-Tek cooler with the YETI badge on it. It was one of the best coolers in the industry at the time.
They later moved to a manufacturer in the Philippines. With a rising demand for their coolers, Yeti had to increase their capacity, and so they contracted manufacturers locally in the USA.
They happen to have partnered with some of the best manufacturers of plastic in the US and so the quality of their coolers is not compromised at all when manufactured locally.
The best part of it all is that you can actually specify if you want a Yeti cooler that has been manufactured in the USA. All you have to do buy the Tundra and call them (you might try to call them before you buy it).
You can find out more about where Yeti manufactures their coolers in our article on Yeti hard coolers.
---
How do I know where a particular Cooler has been manufactured?
This one is pretty easy. Usually, all you have to do is look at the packaging of the cooler.
Locally manufactured coolers will proudly proclaim it in their packaging.
You can also check the description on the online store where you bought them or directly from the manufacturer's website.
The good thing is that manufacturers will usually proudly point out that their coolers are locally manufactured.
If all of that fails, just check the review of the cooler on our website; we always mention if a cooler is locally manufactured to make it easier for you!
---
Top 7 Recommendations for Best Rotomolded Coolers Made in the USA
---
Cordova Coolers
Not only are this brand's coolers premium quality, tough, and pleasing to the eye, but they also happen to be the cheapest American made coolers on the market.
If you compare Cordova's prices to any of the brands that we've listed in this article, you'll likely notice they deliver the best price-per-quart ratio.
For a mid-sized cooler, we're talking about 25% fewer dollars per quart than the equivalent YETI Tundra.
Their main premise is to build premium coolers that are comparable to the likes of YETI while being primarily American crafted, feature-packed, and yet affordable in price.
What we especially like about the Cordova is that they haven't been attempting to mimic the YETI, as many other brands have.
Instead, they introduced several cool features that made their products stand out, such as the aluminum handles or the top-bottom latches, amongst others.
We've been discussing these and other features in this post, and also in our full Cordova cooler review.
Cordova coolers are IGBC certified as bear-proof and are backed by a lifetime warranty.
---
Otterbox Venture Coolers
Otterbox Venture boasts a unique design (so it's not a typical YETI lookalike) along with fantastic ice retention capabilities. The largest 65-quart cooler can do 10 days, the 45-quart one about a week, while the smallest 25-quart model should do 4 days.
The design in the Venture coolers is not only cool but also practical – the large molded handles make carrying very convenient, while the latches can be opened from above and in tight spaces. On the front, Venture also has a few mounting points for accessories, such as the included bottle opener.
And for easier draining, Venture coolers have a large drain plug along with a slanted bottom.
If you like to keep your items organized, then you will be glad to hear that Venture works with separators and dry storage trays (the latter is included with the 45- and 65-quart coolers). You may also purchase an optional cutting board that rests on in the inner rim of the lid even when the cooler's fully loaded.
Ventures are extremely tough as well – they are IGBC-certified, feature durable hardware, and are even covered a lifetime warranty (which shows Otterbox's confidence in its coolers). And when it comes to manufacturing, Otterbox designs its coolers in Colorado and makes elsewhere in the US.
All in all, Otterbox Venture is a worthy option if you something not like YETI. Venture coolers offer many new things over YETI Tundra yet cost much, much less.
---
ROVR Wheeled Coolers
ROVR Coolers are amongst the most exciting coolers out there. They come with a solid construction, solid ice retention times, and solid features, many of which are first of their kind in the industry.
To start with, all ROVR coolers are rotomolded and have thick pressure-injected insulation. Not only are you getting a premium and durable cooler, but also one with high ice retention, going up to 10 days for the larger ones (expect about 5 days for the smaller Rovr 45qt).
All ROVR coolers are also wheeled, making hauling them around much easier than carrying, and boy, those wheels are awesome! They're five-spoke wheels with thick, rubber tires, made for off-road. Definitely the most rugged wheels we've seen in a cooler – we've talked about this earlier in our full Rovr cooler review.
Another real win for the ROVR coolers is when it comes to the features. They each come with a foldable wagon bin on top. When not in use, you can fold it flat. When in use, you simply unfold it and have it stand upright on top of the cooler for you to store extra stuff inside. Brilliant.
They also feature other great accessories, such as a dry goods bin, dual cup holders, and a prepping board. There's even a bike adapter so you can use the cooler as a trailer! How awesome is that?
As for the price, they're not the cheapest out there but they're 100% made in the United States (Colorado) and definitely one the most feature-packed rotomolds we've seen in a while.
---
No products found.
---
Grizzly Coolers
Grizzly coolers, as the brand name suggests, work really hard to make a cooler that is everything and does everything for everyone.
Whether you're going out for an adventure or you're going for a casual family picnic, the idea is that you should be able to take your grizzly out with you and have fun.
When the rotomolded cooler craze started about ten years ago, they quickly rose to prominence, being especially loved by hunters. To this day, the company highlights its continued support for the 2nd amendment and the NRA.
It's a pretty good cooler with great features and, as the name suggests, it's Grizzly bear-resistant (IGBC-certified).
All Grizzly coolers are backed with a lifetime warranty and are 100% manufactured in the US (Decorah, Iowa).
---
No products found.
---
Orca Coolers
We love Orca because it's always about how they measure up to Yeti in a showdown. This is a premium cooler brand founded by Cliff Walker and built up into an American giant.
They make great coolers, both hard and soft, as well as other products.
The one major advantage that Orca coolers have over YETI coolers is that they are completely manufactured in the USA.
Check out Orca Coolers at Amazon >>
---
ORCA Coolers…Made in AMERICA!
---
Pelican Coolers
Pelican is a premium cooler brand that happens to be one of the heavyweights in the American cooler industry. As a company, they've been around for a long time, selling a lot of stuff, apart from coolers.
But when it comes to coolers, their Elite hard chests are awesome – not only they're of excellent quality but they're are also known for extreme ice retention times.
We've reviewed them before, even several times, and were always very pleased with how they performed.
This is one of the oldest brands in the cooler industry and so, understandably, they started out manufacturing their products in the USA. They still do, which puts them a cut above the rest.
---
No products found.
---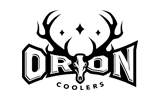 Orion Coolers
Orion coolers are pretty unique in that they pay attention to details and add the little things that make their coolers stand out from the coolers you find with competitors.
You will love, for example, their well-designed website. You will also love the little thoughtful features they put on their coolers.
Another thing you're likely to love about them is the fact that their coolers are manufactured in the USA.
---
Top 3 Recommendations for Best Cheap and Affordable Coolers Made in the USA
---
No products found.
---
Esky by Coleman Coolers
This cooler was made especially for outdoorsmen. It comes exclusively from the exclusive brand Coleman and so has quite a bit of reputation to live up to.
If you're going to be spending your time outdoors then you need to have the right cooler for the job; one that is tough, durable, and also has all the right features to make it convenient to use.
That's the main idea behind the Esky cooler and you can see in everything, from its adventurous looking exterior design to the neat little features added on.
It comes in a variety of sizes, starting from the 55-quart cooler and ending with the 205-quart cooler. The best fact of all is that this awesome cooler is made in the USA.
Get Coleman Esky at Amazon right here >>
And if you want to learn more, be sure to read the full Esky cooler review we've done.

---
No products found.
---
Igloo Sportsman Cooler
Igloo is a well-known brand that produces some pretty great coolers.
They have the Sportsman line of coolers (full review here) that is focused on being a cooler you can count on for the toughest of situations.
These coolers are designed to deal with the harshest conditions while having great ice retention and also a solid construction that is not only tough but likely to last through the years and be your faithful friend.
They also pack a lot of features into their coolers to make them super easy to use. Best of all is the fact that these coolers are manufactured in the USA.
---
No products found.
---
Rubbermaid Coolers
Rubbermaid coolers, which we reviewed some time ago, are well-known for creating a variety of coolers that cater to the different needs of different people.
They have some options that are heavier than others, but they have plenty of options when it comes to capacity so you know you're sorted no matter how much you're storing.
They also have some wheeled coolers to make it easy to haul around your cooler when it especially heavy.
This brand was founded in the early 20th century and so it naturally started out manufacturing in the USA, which it maintains to this day.
---
Other American made Coolers
There are plenty of other cooler brands that are made in America We are going to update the following list regularly, removing coolers that no longer manufacture in the USA and adding new ones that start their manufacturing operations in the USA, so be sure to check regularly to see the updated list:
And many more which we will continually be adding to this list.
---
Top 3 Recommendations for best Soft Coolers made in USA
---
No products found.
---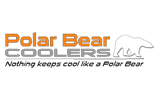 Polar Bear Coolers
Polar bears want you to have a cooler that's as cooler a polar bear.
We actually rambled on about the inconsistency here on the review we wrote, since a polar bear keeps warm, rather than cool. But you can find out more if you read the full Polar Bear Coolers review.
All we can say for now is that these are some great soft coolers that do their job well and keep your drinks and lunch just the way you want them, hot or cold.
And they're made in the USA too!
---
No products found.
---
Pelican Soft Coolers
We already talked about Pelican when we were talking about great hard coolers made in the USA. So how well do they compare when it comes to soft coolers?
Pelican is a large company selling lots of different products in lots of different industries. As it turns out, their soft coolers are pretty decent as well.
They're on the same level as soft coolers like Orca and Polar Bear in terms of performance. Our main qualm is the design, which we praised in our full review.
However, if you're a functional individual then you should enjoy the performance aspect.
You'll also enjoy the fact they're made in the USA.
---
No products found.
---
Orca Soft Coolers
Here's yet another brand we've talked about in-depth in the hard-sided coolers department.
In the soft cooler department, they have their famous Pod and Podster coolers, which are some of the best backpack coolers we've ever seen.
Both the design and the performance of these coolers are on point. They're also made in the USA! You can read more about them in our review.
---
US Made Coolers – Bottom Line
So that's all we had to say about American made coolers. What do you think? Do you think it's a good idea to support manufacturers making their coolers in USA?
Do you think it's an archaic practice that has been overtaken by globalization?
We'd love to hear your opinions in the pool and comments!
---
---
Last update on 2022-08-14 / Affiliate links / Images from Amazon Product Advertising API
Disclaimers
All product names, logos, and brands are property of their respective owners. All company, product and service names used in this website are for identification purposes only. Use of these names, logos, and brands does not imply endorsement.
It is our policy to make every effort to respect the copyrights of outside parties. If you believe that your copyright has been misused, please provide us with a message stating your position and we will endeavor to correct any misuse immediately.
Some of the links in this post are affiliate links. As an Amazon Associate, we earn from qualifying purchases. This means if you click on the link and purchase the item, we may receive an affiliate commission, at no extra cost to you. This helps us keep this website alive. Learn more here.